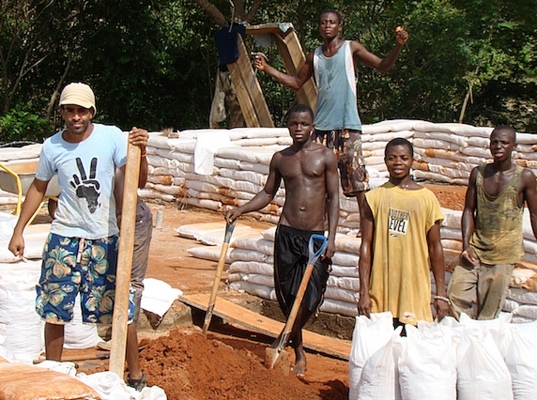 Brandon Rogers' earthbag project is located in the eastern region of Ghana near the township of Akosombo on the banks of the Volta River. Two structures are planned for the site and the one described here is a guest house with approximately 1000 sq. ft. for one bedroom, a main space for the living/dining/kitchen areas and a multi-purpose room which will act as studio. The second space will act as the main residence and will be a two bedroom unit with a second floor loft.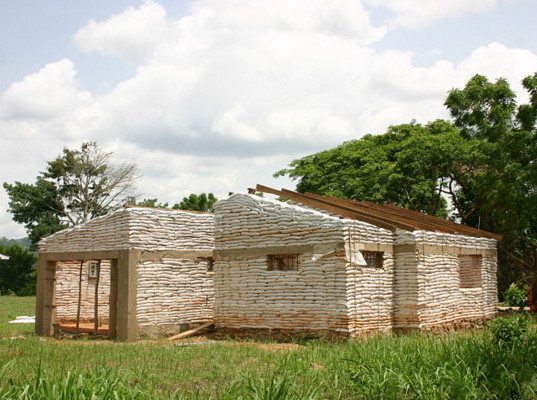 Rogers decided to use earth bag building because of its many benefits. The walls are 20 inches thick, meaning they can resist the elements while at the same time cooling and protecting. In fact, Rogers asked a few hunters to shoot the walls with shotguns, and they were proven to be bulletproof.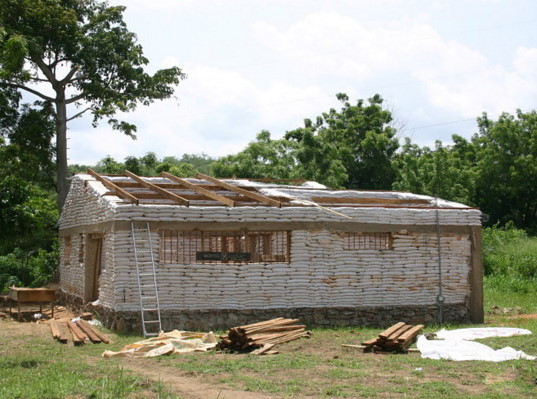 For the guest house, a wall was built using stone that was harvested from a neighboring mountain. From there, Rogers and his crew cast floor slabs and began the process of filling, sewing, ramping, and hauling the polypropylene sacks into place. The bulk of the walls went up very quickly over approximately a three-week period. The exterior was then plastered with a cement finish to minimize maintenance and then detailed with stone. The result of all of this work is a sturdy house made out of simple bags of earth.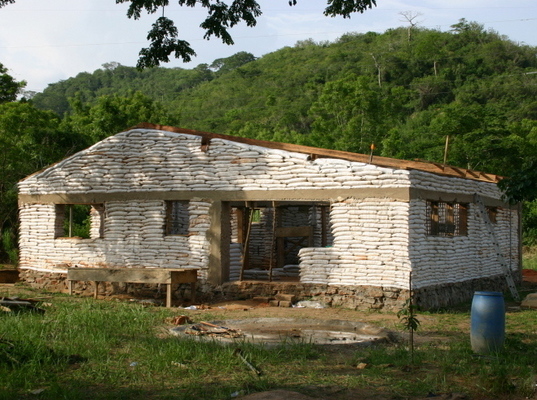 Brandon is a native of Orlando, Florida, who decided to move to Africa to get some hands on experience building affordable homes after a stint at a design firm in the states. Now, instead of sitting in a cubicle, he spends his time developing affordable housing schemes and putting them into action. He's studied a variety of practical building techniques, and gets fully involved in every stage, enabling him to get a feel for the most sensible approaches.