Kikuma Watanabe is an associate proffessor at Kochi University of Technology in Japan and is responsible for this design. Some of his other designs can be seen at the Uganda Ecovillage, the Community Center, and the Mandala Village. He collaborated with Akio Inoue, of Tenri University in Japan, to make this project happen.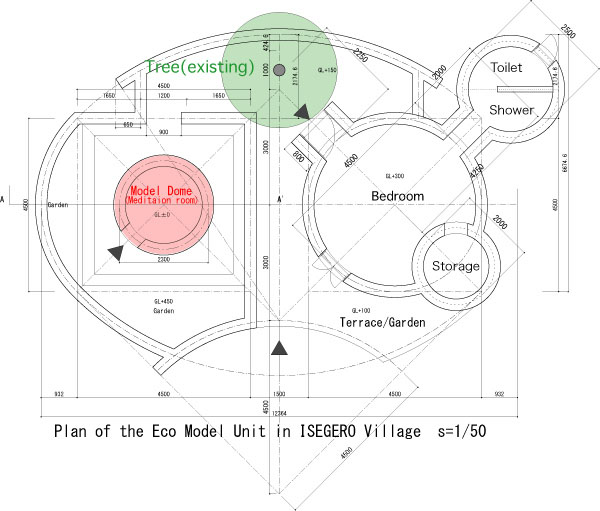 Above is the plan of a model unit in the ISEGERO village. The pink circle is the model dome that is being built here. During the summer of 2009, only this small dome was constructed. After the model dome is completed, it will be used for a meditation room. The green circle is an existing tree, which can be seen in the photo below. At the beginning we had to find a tree as a symbol of the eco unit model. There is a small earthbag house with bedroom, shower room, and toilet.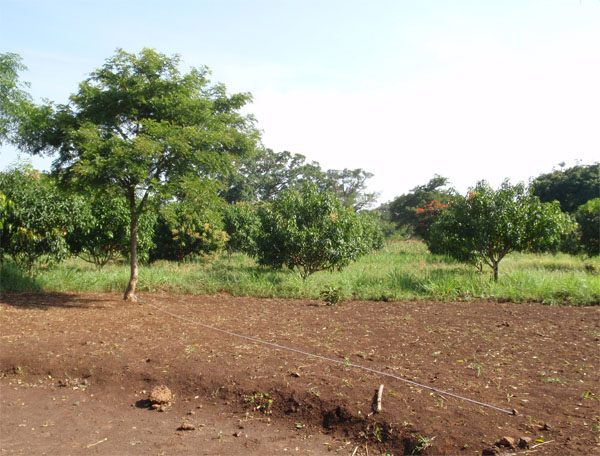 We chose this tree as the symbol tree. This tree is set as the center, and then we drew the center line of the unit.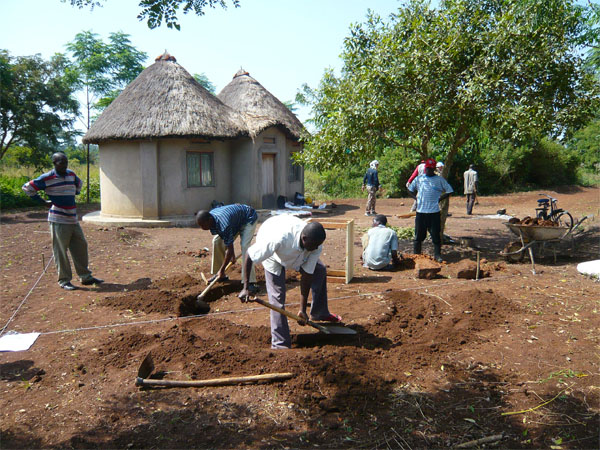 An earthbag model dome is part of the ISEGERO village in Eastern Uganda. It is the beginning of the ecovillage in the Mpambo Afrikan Multiversity, started in August, 2009.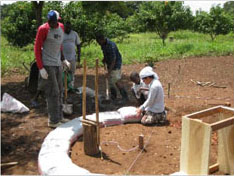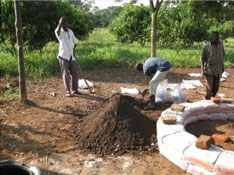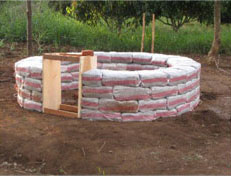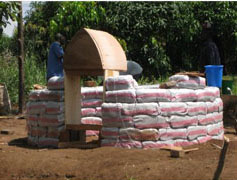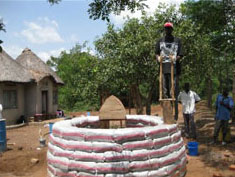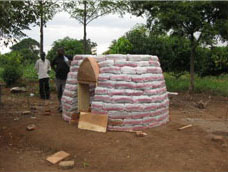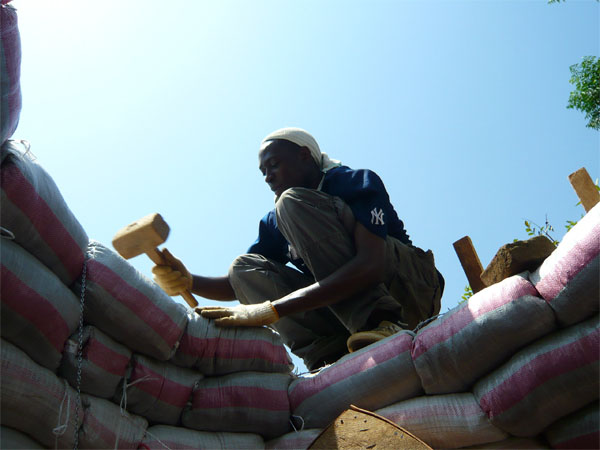 The man above is the orphan leader who had helped construct the model house last year at the ecovillage near the Lake Victoria.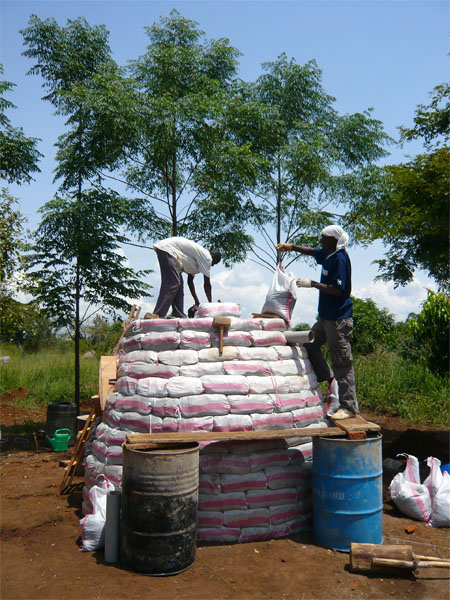 The university aims towards Africa cultural revival. They are trying to construct an ecovollage made of earthbag in which the African culture is reflected. One small model dome was constructed to teach them about this technology.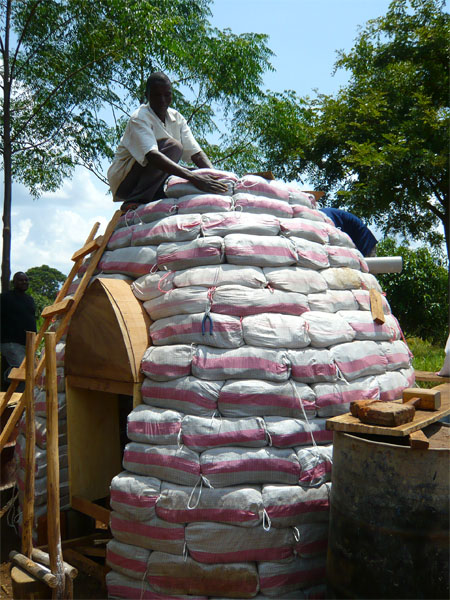 An orphan leader who had helped construct the model lhouse last year at the ecovillage taught the earthbag construction technology to a young person in Isegero village. Earthbag construction is extending little by little in Uganda.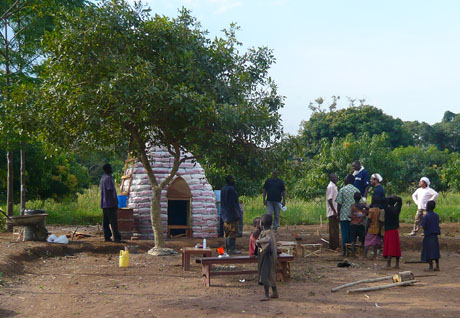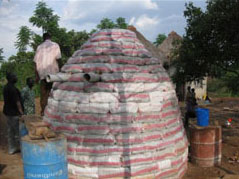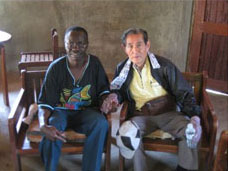 Above is Akio Inoue with one of the village elders.