EarthbagBuilding.com
Sharing information and promoting earthbag building
.
.
Earthbag Mandala Village


by Kikuma Watanabe



Kikuma Watanabe is an associate proffessor at Kochi University of Technology in Japan and is responsible for these designs. Some of his other designs can be seen at the Uganda Ecovillage, the Community Center, and the model dome.
According to psychologist Carl Jung, the pictures that patients of mental disease draw becomes a mandala when they are recovering. The mandala is an archetypal image seen all over the world; it is thought to be a shape of healing.
When attempting to assist disaster-stricken areas, local people were very pleased with village planning that was shaped with mandalas. These plans healed people like Jung's mandala.
The two images below are conceptual drawings for a Mandala Village in India.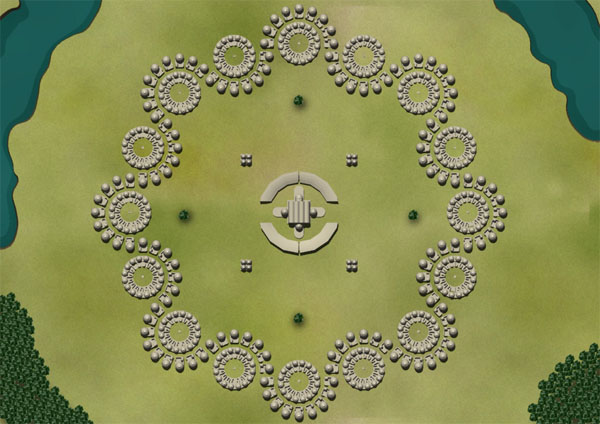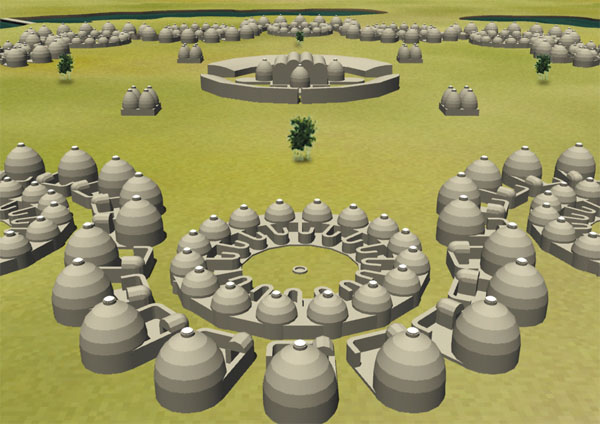 The remaining images below are conceptual drawings for a Mandala Village in Afghanistan.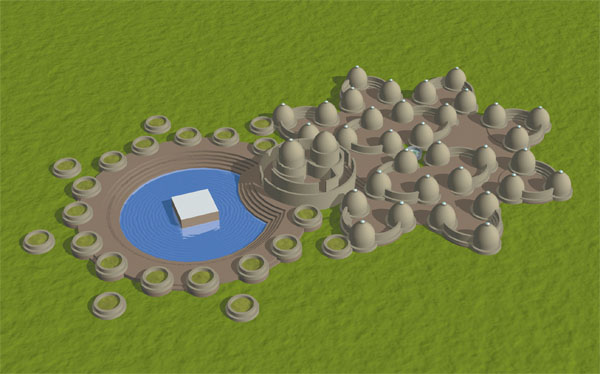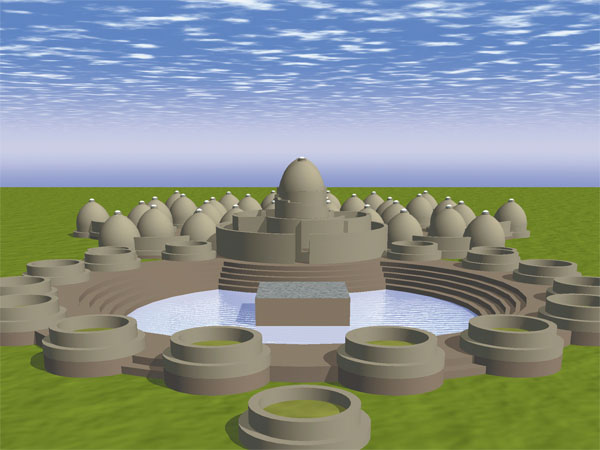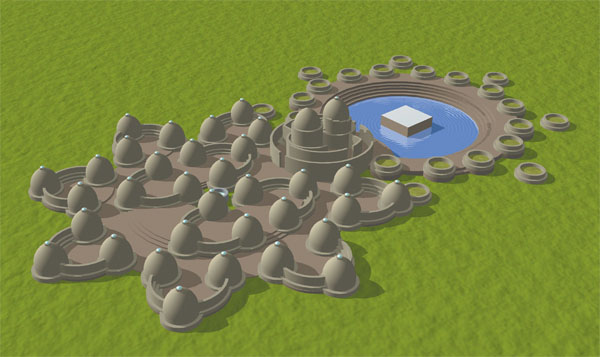 .
.
Disclaimer of Liability and Warranty
We specifically disclaim any warranty, either expressed or implied, concerning the information on these pages. No one associated with this site will have liability for loss, damage, or injury, resulting from the use of any information found on this or any other page at this site.
For Email contact go to About Us
We are interested in communication from others who are exploring the possibilities inherent with earthbag building.
Visit Our Other Websites:
www.greenhomebuilding.com
www.dreamgreenhomes.com
www.naturalbuildingblog.com